For the weekend
|
Visit our Restaurant and Bottle Shop on weekends to avail some exciting offers on food and liquor
Good drink, Good food, Good ambience: all at Beldon Tavern
Beldon Tavern offers you unmatched food and drinks for any occasion in a warm ambience. Experience the drink and food culture of Australia. The peaceful and warm atmosphere is what really sets us apart from others. A lounge bar which has a beer garden and a sports bar, this local place keeps it's visitors entertained with several facilities provided like TAB and karaoke. This is one of the popular taverns as well as Bar Food restaurants in Western Australia serving all forms of drinks with exotic food.
"The management sees to it that the visitors are kept entertained. Large TAB area allows people to watch a sporting event comfortably. Watch all Sports on the nine big screens in house. A state of art TAB facility is available site.
You can experience warm winters and cool summers in this always welcoming watering hole. Recently the place has been upgraded with its decoration being inspired by English Tudor. This is a family owned tavern with Adam and Jacinta Broadley being its proud owners. "As locals, my wife and I understand what people want from their neighborhood Tavern, which is why we are doing our best to transform Beldon Tavern into a popular spot for families and friends".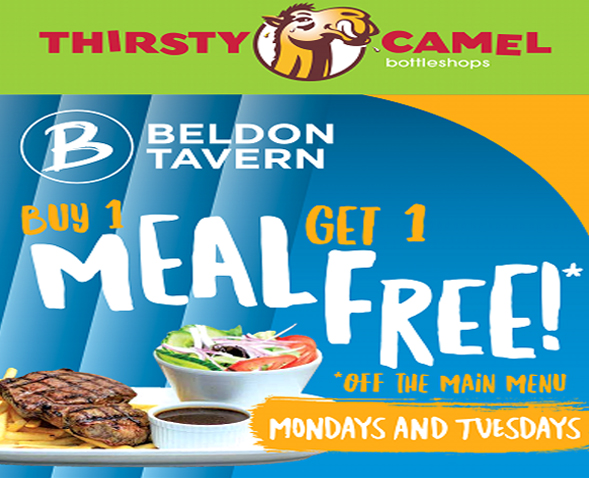 Our Restaurant
We have a fantastic menu featuring Lunch & Dinner options, with our signature dishes being, Steak Sandwich, Scotch Fillet and Reef and Beef. "We only use the highest grade beef we can purchase to ensure our diners enjoy an exceptional steak". Beldon Tavern is child friendly and offers a range of meals especially for the young ones. We cater for all functions as well.
What's
New?
GALLERY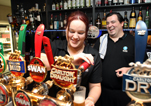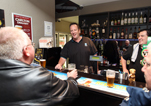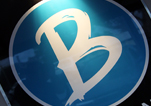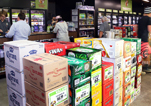 PUB NEWS
13.3.2013
New Brands in Our Bottle Shop Few new brands have been introduced in our bottle shop. These are all international brands which we would like to introduce to our customers.
---
13.3.2013
Foodies Delight Great news for food lovers!! We have introduced some new dishes to our menu. Visit us soon to enjoy the lip smacking delicacies.
FIND US ON FACEBOOK